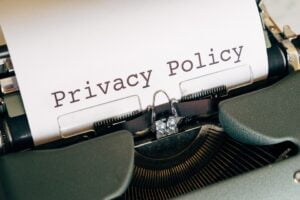 Welcome to the Reem Pet Store Online. We respect your privacy and want to protect your personal information. To learn more, please read this Privacy Policy. This Privacy Policy explains how we collect, use and (under certain conditions) disclose your personal information. This Privacy Policy also explains the steps we have taken to secure your personal information. Finally, this Privacy Policy explains your options regarding the collection, use and disclosure of your personal information. By visiting the Site directly or through another site, you accept the practices described in this Policy. Data protection is a matter of trust and your privacy is important to us. We shall therefore only use your name and other information which relates to you in the manner set out in this Privacy Policy. We will only collect information where it is necessary for us to do so and we will only collect information if it is relevant to our dealings with you. We will only keep your information for as long as we are either required to by law or as is relevant for the purposes for which it was collected. You can visit the site and browse without having to provide personal details. During your visit to the Site you remain anonymous and at no time can we identify you unless you have an account on the site and log on with your username and password.
Third Parties and Links
We may also pass your details to our agents and subcontractors to help us with any of our uses of your data set out in our Privacy Policy. For example, we may use third parties to assist us with delivering products to you, to help us to collect payments from you, to analyze data and to provide us with marketing or customer service assistance. We may exchange information with third parties for the purposes of fraud protection and credit risk reduction. We may transfer our databases containing your personal information if we sell our business or part of it. Other than as set out in this Privacy Policy, we shall not sell or disclose your personal data to third parties without obtaining your prior consent unless this is necessary for the purposes set out in this Privacy Policy or unless we are required to do so by law. The site may contain advertising of third parties and links to other sites or frames of other sites. Please be aware that we are not responsible for the privacy practices or content of those third parties or other sites, nor for any third party to whom we transfer your data in accordance with our Privacy Policy.
Security
We have in place appropriate technical and security measures to prevent unauthorized or unlawful access to or accidental loss of or destruction or damage to your information. When we collect data through the Site, we collect your personal details on a secure server. We use firewalls on our servers. Our security procedures mean that we may occasionally request proof of identity before we disclose personal information to you. You are responsible for protecting against unauthorized access to your password and to your computer.
Your rights
If you are concerned about your data you have the right to request access to the personal data which we may hold or process about you. You have the right to require us to correct any inaccuracies in your data free of charge. At any stage, you also have the right to ask us to stop using your personal data for direct marketing purposes.
HOW WE USE YOUR INFORMATION
We use, process, and disclose the information we collect about you for our business purposes, including:
Fulfilling Orders and responding to your questions and requests. We use your information to provide you with transactional assistance such as fulfilling your order, obtaining veterinarian approvals and ensuring proper delivery of your products, as well as administering promotions such as sweepstakes and contests and responding to reviews, comments or other feedback you provide.
Communicating about your account. We may contact you to tell you about changes to this Privacy Policy, our Terms of Use or changes to our Services, products and programs. We may also tell you about issues with your orders or if there is a product recall.
Improving our products and services. We may use your information to make improvements to our Services, including to personalize our service offerings to meet your needs, for back-up purposes and also to detect and prevent fraud.
Reviewing Site and App trends and customer interests. We may use your information to customize your experience with us. We may collect information about your activities on and interactions with various devices and link that information. Through such cross-device linking, we can provide you with a consistent experience across the devices you use. We may also combine information we receive from you with other information about you that we have received from third parties or through publicly available sources to assess trends and interests.
Improving marketing communications. We may send you communications about promotions or offers via regular mail, email, text messaging, or other electronic channels, including ads on Social Media Services. We may use information, including information collected across different online services and collected from the various devices you may use, to deliver marketing communications based on your behavior and interests.
Promote our products or services.. If you complete a product review or other feedback or provide any image of your pet(s), we may use your submission for commercial purposes to promote our products and services or send you personalized content including pet portraits, thank you notes and holiday cards.
Other uses. We also may use your information with your consent, and as otherwise permitted or required by law including but not limited to maintaining pet health records and authorizations.